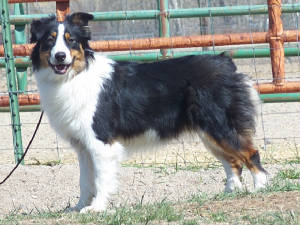 Catera's Dance Hall Dixie
STDsd JS-O GS-O RS-O CL1-H, CL1-F "Dixie"
Dixie has been added to team Crystal Peak. Thank you Tricia of Catera Australian Shepherds for this fine girl. She has proven herself a quick learner, with great retention and a high desire to please. She has recently proven herself in the herding arena getting her Started sheep title at both dog and handler's very first herding trial. Go Dixie Go Sherry. She also had her first ASCA agility trial and second ever trial ever and earned her novice titles in Jumpers and Gamblers. What a delightful dog she is growing up to be. This girl will go places.
She is OFA hips good and elbows normal and was clear no notations at her latest Cerf in Dec 2010.
click here to download pedigree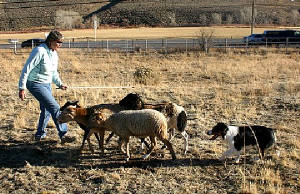 OFA Good Elbows Normal
Eye Cerf clear no comments 10/09
Height: 19"
Weight: 40 pounds