After several years without having any litters my mom welcomed a litter of black and red tris on 3/14/2017 5 girls and 4 boys. Kelsey and I were blessed with a litter of 7 on 4/15/2017 2 black tri boys, 2 black tri girls, 2 red merle girls and 1 blue merle girl. We do have puppies available in both litters.
Litter Born 4/15/2017 residing with Katrina and Kelsey. Please contact Katrina at
775-338-3096 or by e-mail
Cameo was bred to AKC Ch EN
Seven puppies were born April 15 2017. Five girls and two boys.
Cameo with litter on day 1
Black tri female "Dot" only available puppy left.
Dot 3 weeks available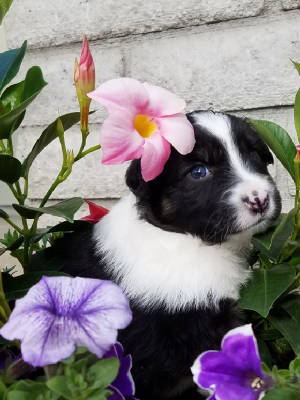 Dot at 10 weeks of age.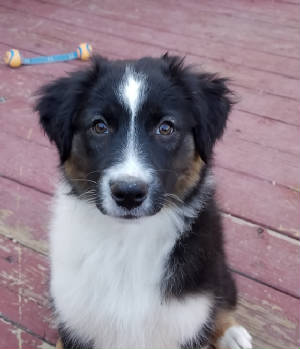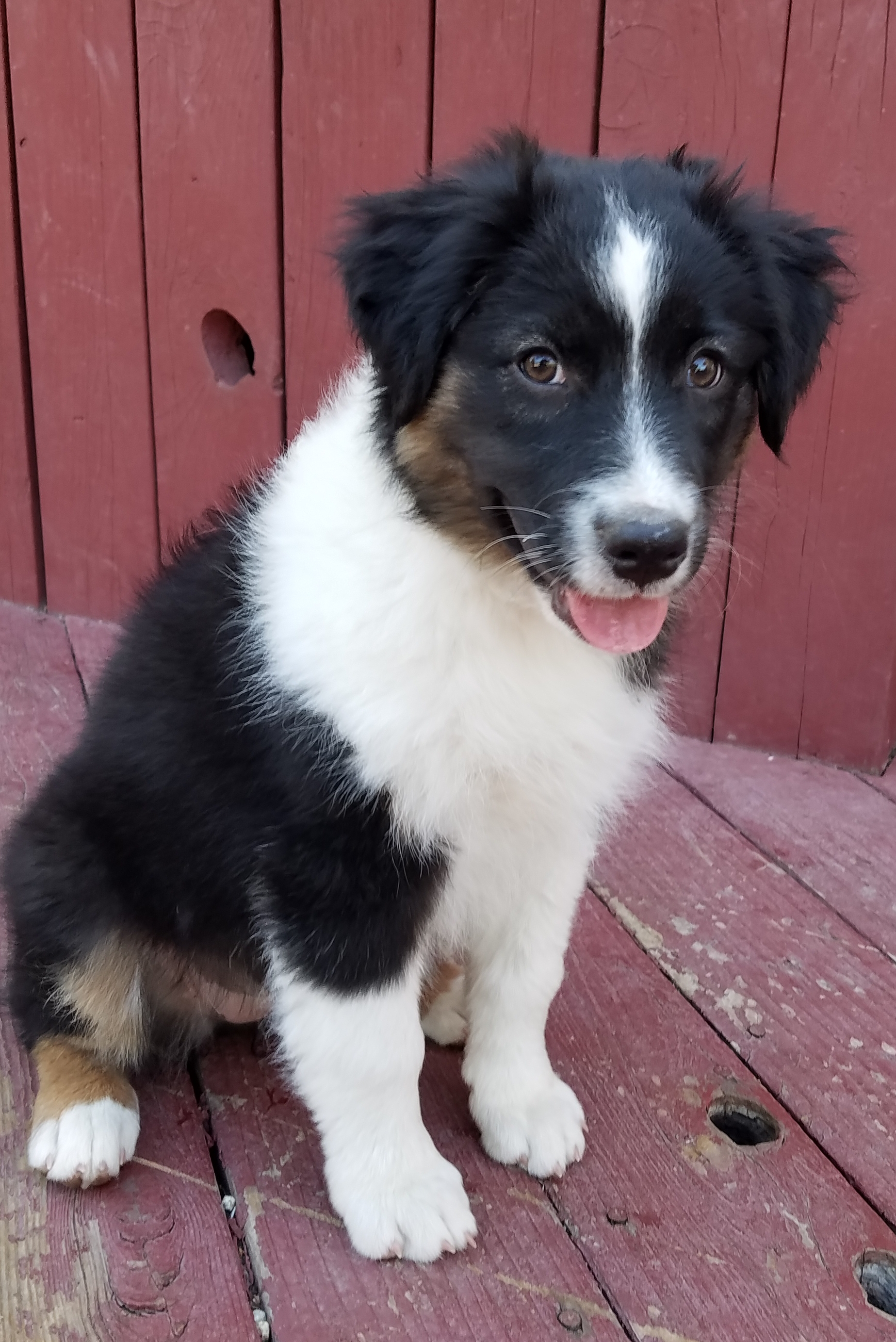 Blue merle female "Tanzanite" Reserved
Tanzy 3 weeks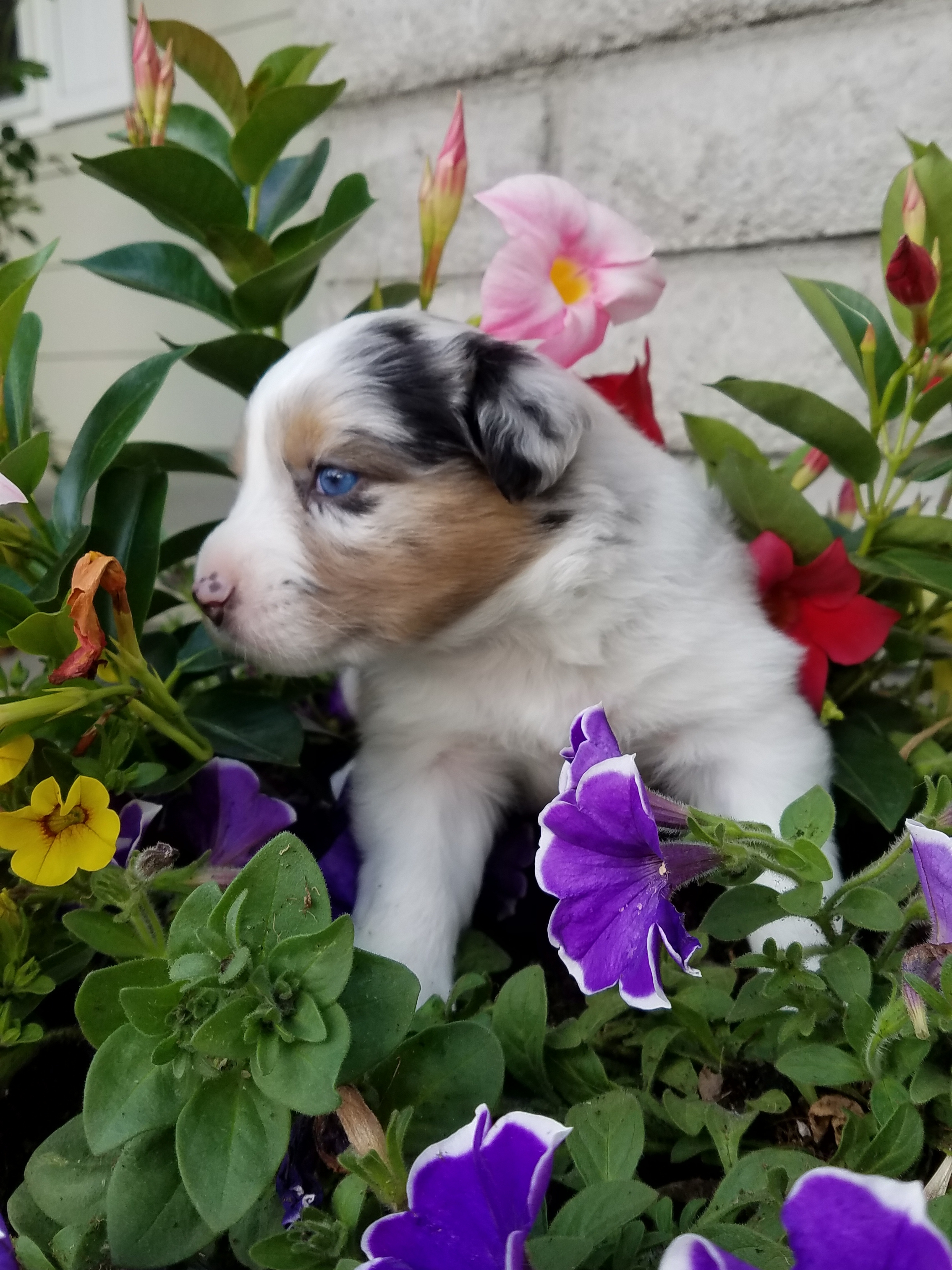 Black tri female "Pearl" reserved
Pearl 3 weeks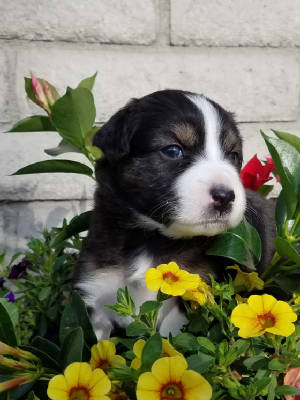 Red merle female "Carnelian" reserved
Lilly 3 weeks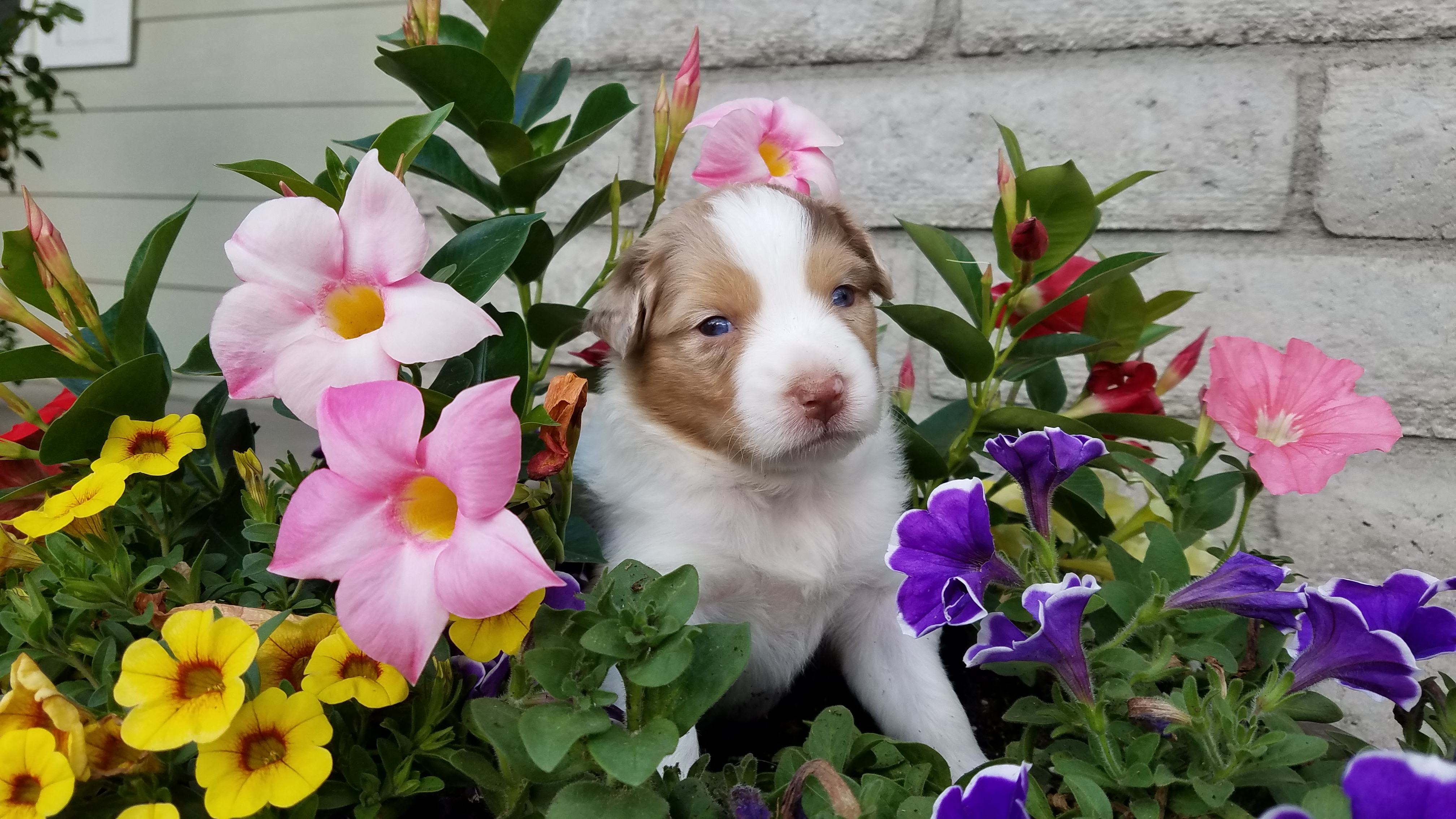 Black tri male "Copper" reserved
Copper 3 weeks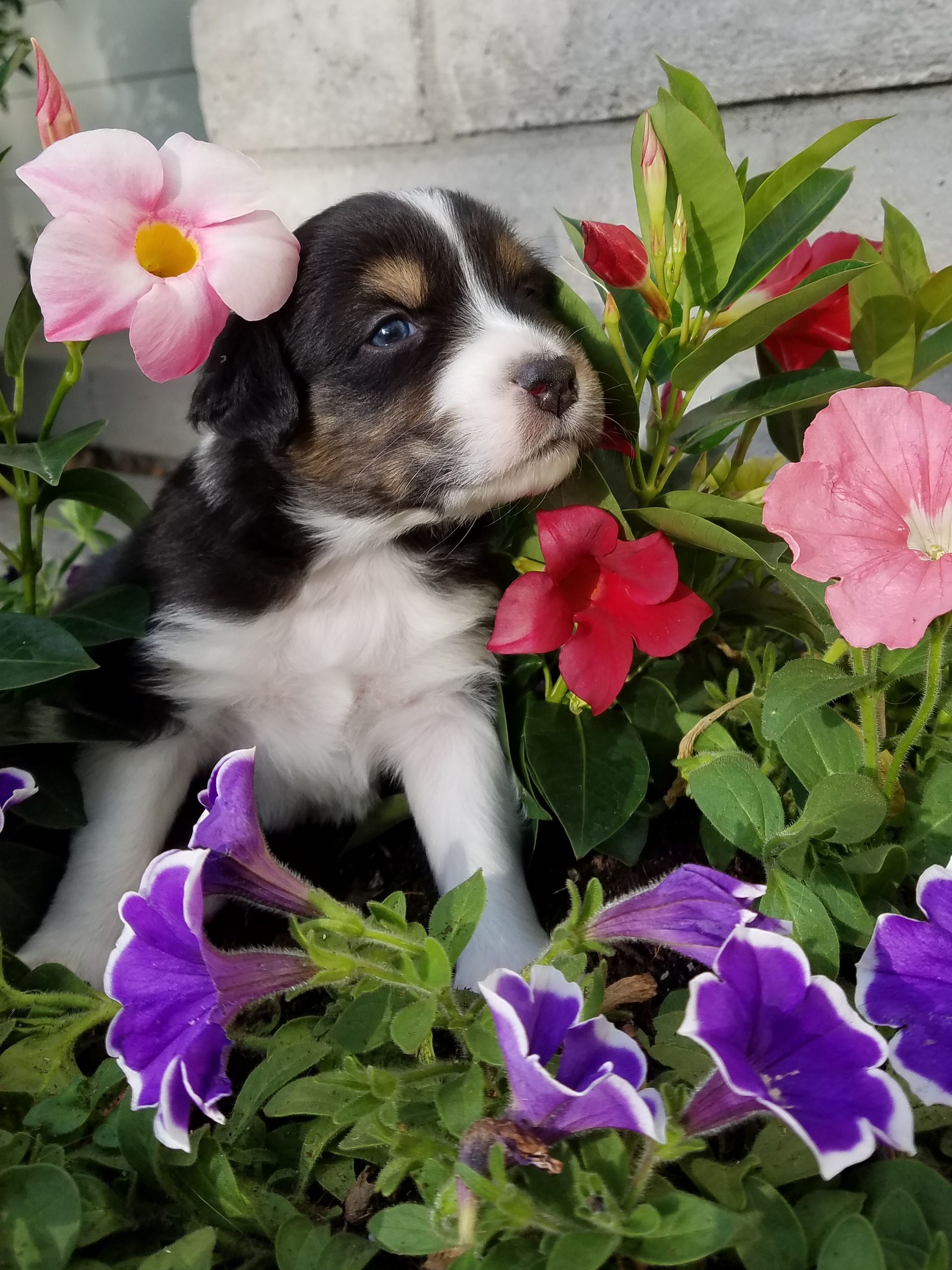 Red merle female "Amber" reserved
Amber 3 weeks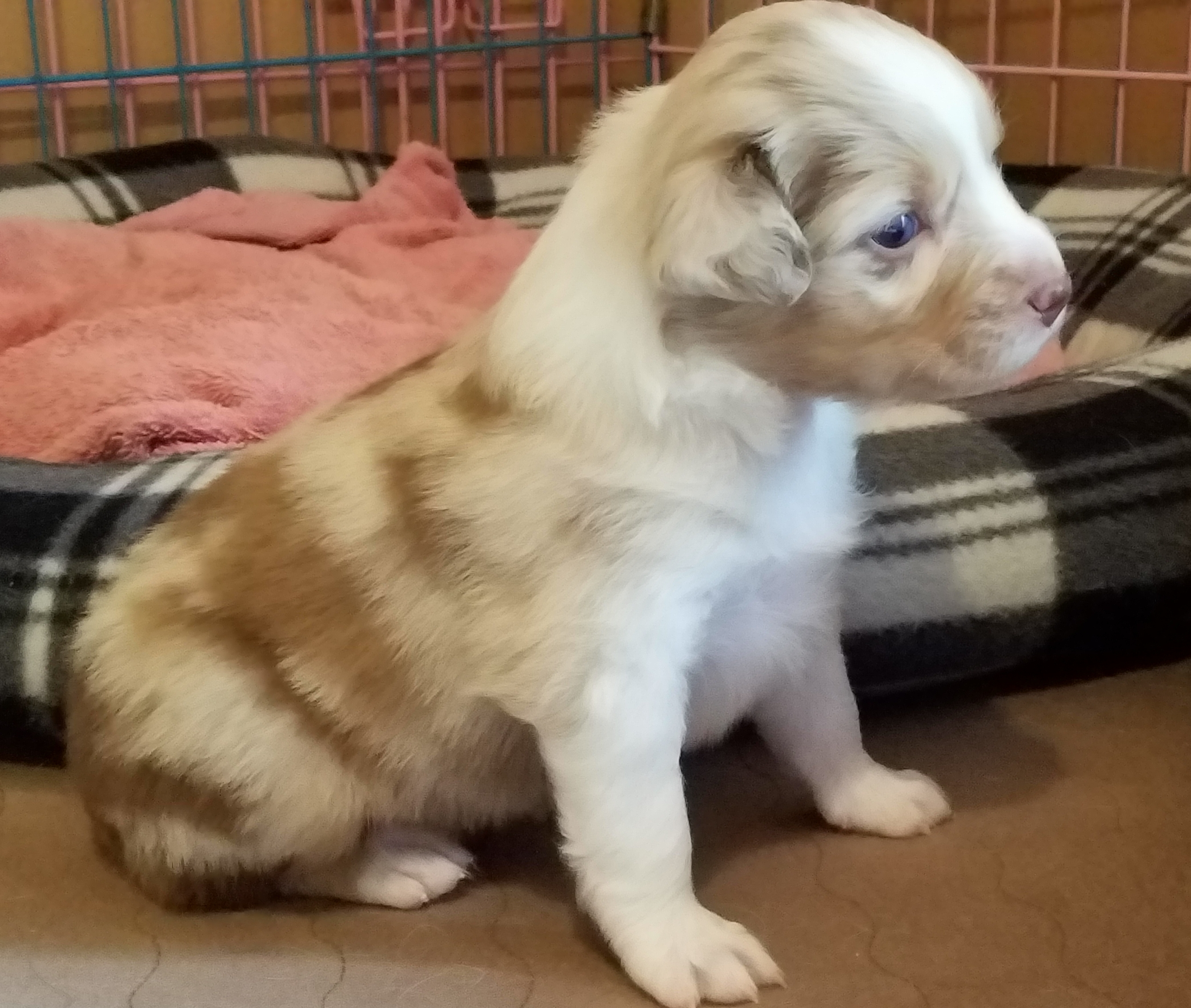 Black tri male "Beryl" reserved.
Beryl 3 weeks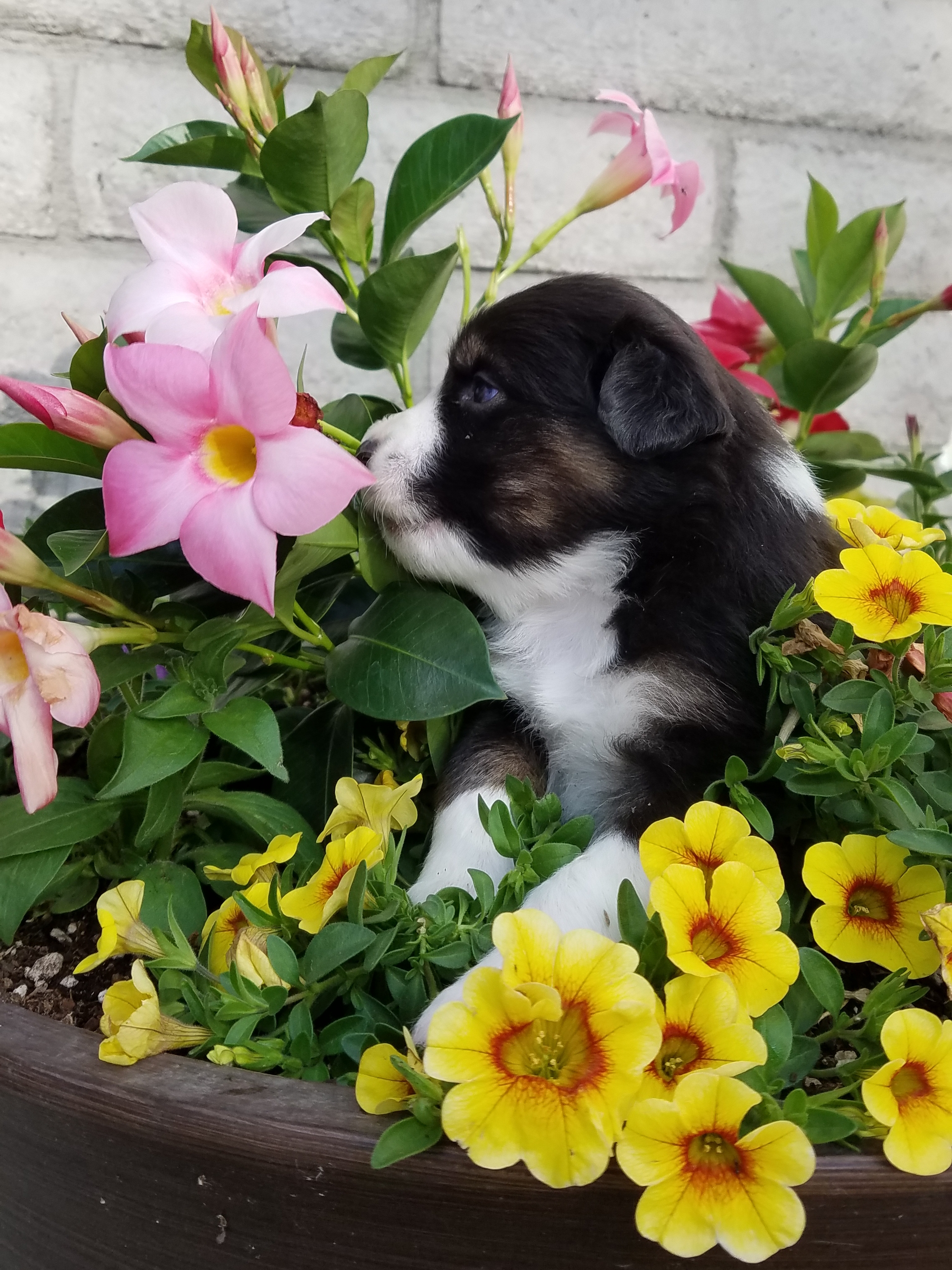 Litter # 2 born 3/14/2017 resides with Sherry. 4 Black tri girls 1 red tri girl, three black tri boys and 1 red tri boy. Please contact Sherry for this litter at 775-327-4458 during the day. AKC registered. One black tri female still available from this litter. .