Bright Eyes Many Feathers NA NAJ NF RA CGC TT OAC OCC OJC TN-O TG-O WV-N RS-O GS-O JS-O
"Chief"
Click on Chief's picture to go to his page.
Chief is now owned by and lives with our good friend John and was handled to all his titles by my mom Sherry.
Crystal Peaks Hemitite GS-N JS-N NAJ CL1-F "Hemi"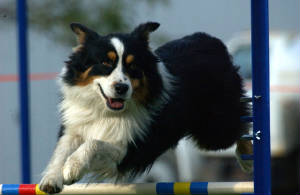 Hemi lives with my mom Sherry who is his handler and trainer.
Crystal Peaks Rockstar Quartz STDs GS-N JS-N RS-N TT(ASCA major pointed)"Rockstar"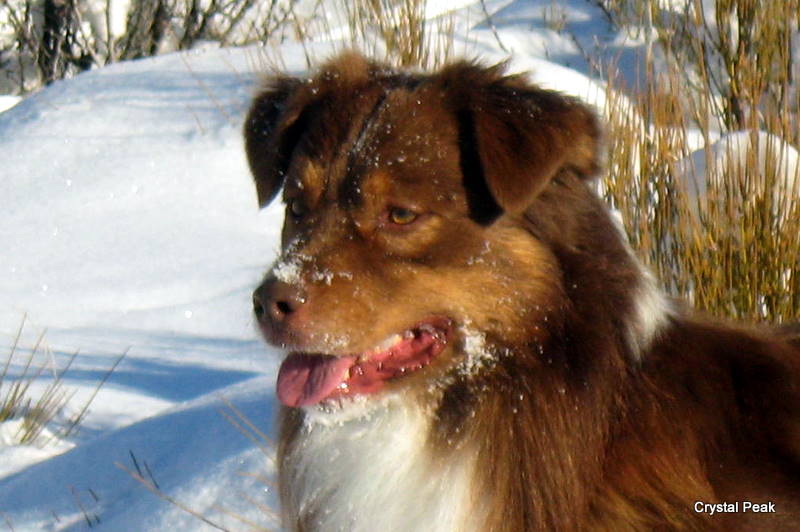 Rockstar is the sole man of Katrina's house.
CH Crystal Peak's Justus
"Justus"
Justus is co-owned by Katrina with Vernon Escallier where he is a much loved and spoiled companion.

Click picture to see more of Justus

Crystal Peak Agate Skittles STDs TT "Skittles"

Skittles is co-owned by Katrina with Tika Lubin where he romps with two boys and lives the good life.

Diego Rojo Con Ojas Verde "Diego"

Click here for Diego's pedigree

Diego lives with, and is trained and handled by my sister Christine.

Click Picture to see more of Diego.

There is a new red kid on the block. "Rojo" is co-owned by Sherry with our good friend Marlene. More pictures and information on "Rojo" to come.