Crystal Peaks Agate Skittles TT STDs
ASCA Show June 2009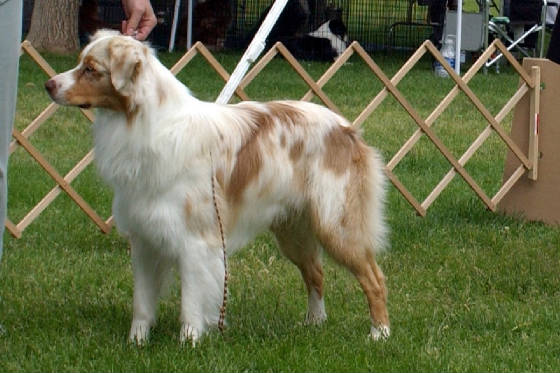 Two years of age
ASCA/UKC Ch. Mandolyns Shake and Jake CD, RN, RA, RS-N, JS-N, JS-N-OP, CGC, FD, FDX, FDCH, FDCH-S, FDCH-G, HCT-1 (AKC ptd/2 legs ASCA CD) DNA-VP
X
Crystal Peaks Lapis Lazuli RA CGC NAC NCC NJC TG-N TN-N GS-N JS-N
Born April 3 2007
OFA: Hips Good and Elbows Normal
Eye Cerf: Normal no comments 10/09
Height: 22"
Weight: 57 pounds
Skittles is now co-owned with Tika Lubin where she can provide him with the individual attention he needs and I can show him. This handsome boy has a great temperament and nice balanced conformation. He has been extensively socialized and shows no fear in new situations. He has a lot of toy drive, great focus, high desire to please, and is a natural healer. He works wide on stock and has a great sense of rating and flocking. We will be excited to see him in all arena's in 2010. Skittles has the potential to be able to do it all.
Click here to see litter pedigree.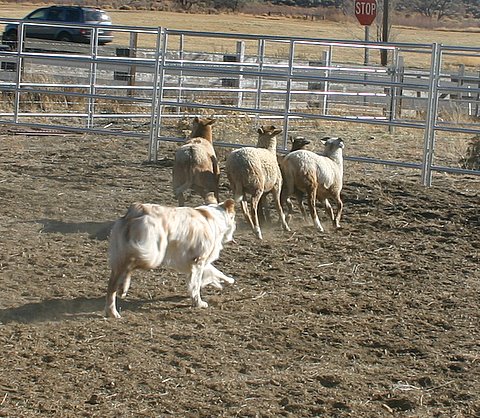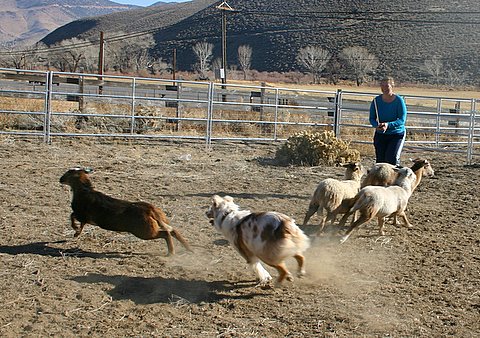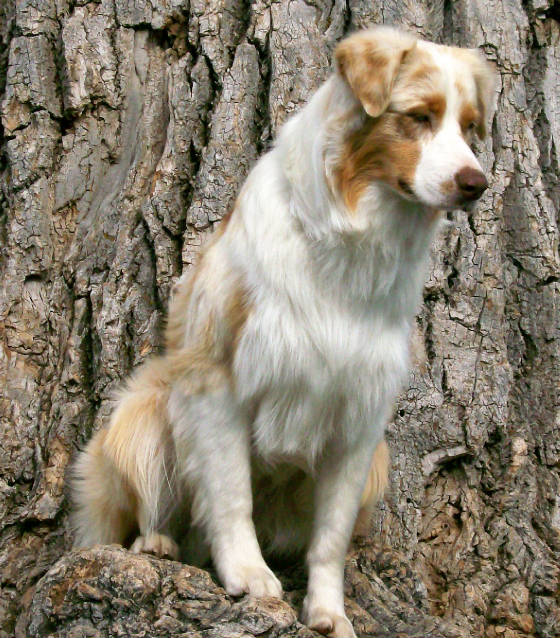 Pictured at 12 weeks.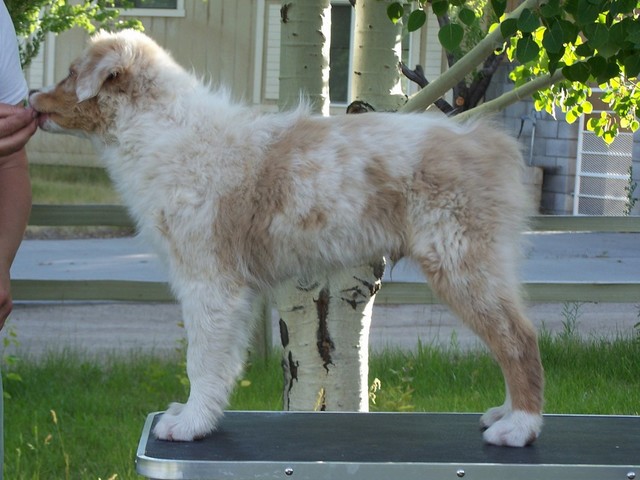 Picture is at 9 weeks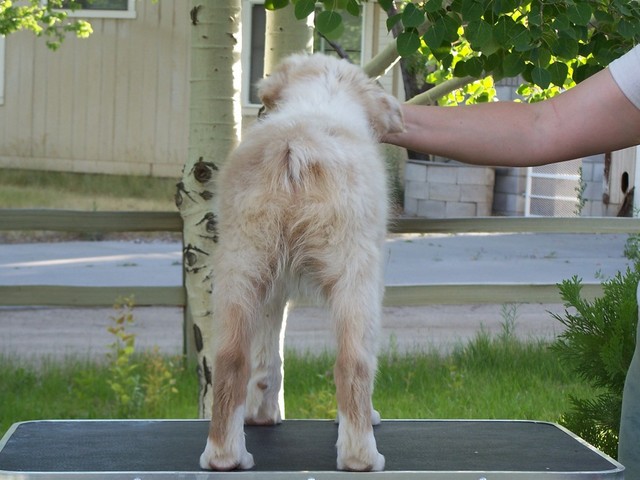 Picture at 8 weeks